We would like to acknowledge the generosity of our many participants and friends who are helping us maintain and grow the market for the benefit of our entire community of residents and visitors. If you'd like to support the Williamstown Farmers Market, please see our Support WFM page. Your contribution in any amount is greatly appreciated!
Below are the local organizations that continue to provide valuable support to the market. We're pleased to recognize their contributions to the Williamstown Farmers Market and highlight their other achievements and local activities.
Wild Oats Co-op
Wild Oats is a community-owned business dedicated to providing healthy, affordable food that support the local economy and sustainable living. The market stocks a variety of products with organic and additive-free ingredients, from local farmers and producers. We're thrilled that Wild Oats and Williamstown Farmers Market are engaging in a collaborative effort to address food insecurity in our community. We cannot adequately express our appreciation to the entire Wild Oats community for its generous sponsorship of our Community Essentials Initiative (see Community Essentials Initiative page for details) bringing farm produce and eggs to local food pantries through the Round Up for Change Program in June 2021. Here's an excerpt from our Board's thank-you note to the Wild Oats Community:
Our gratitude for your generous support of the Williamstown Farmers Market Community Essentials Initiative is overflowing! For the entire month of June, the Wild Oats Round Up for Change Program was dedicated to enabling our Community Essentials Initiative to purchase fresh produce and eggs from our local farmers for donation to local food pantries – helping us achieve our goal of continuing to provide fresh, local foods to families facing food insecurity.
We're heartened by the breadth and depth of your commitment to this initiative. Your Round Up for Change program signifies a rewarding collaboration among the board and staff of Wild Oats, the Coop's broad community of members and customers, local farmers, volunteers from St. John's Episcopal Church, and our local food pantries. Working together to pursue our common goals strengthens the fabric of this community.
Center for Environmental Studies at Williams College The Center for Environmental Studies (CES) is one of the oldest environmental programs at a liberal arts college. The program is interdisciplinary and includes hands-on learning as well as theoretical research. We're indebted to CES for their longstanding support and sponsorship of our summer student intern. For more information visit ces.williams.edu/more-about-ces/.
Williamstown Theatre Festival Tony Award-winning Williamstown Theatre Festival produces relevant and bold new works in collaboration with the nation's top theatre makers and next generation of theatre artists. For more information visit wtfestival.org or call 413-458-3253.
Images Cinema Having celebrated its 100th anniversary in 2016, Images Cinema is a nonprofit, independent movie theater presenting a wide array of films to the Berkshires year-round. The Images Cinema community is driven by their love of cinema and dedicated to the exploration of film as an art form and a source of entertainment.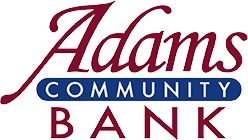 Adams Community Bank
Adams Community Bank prides itself on providing quality banking services in a convenient and customer friendly way while remaining a mutually owned, community-oriented bank. We greatly appreciate the generosity of Adams Community Bank for sponsoring our fantastic live music program a few years ago.
The Trustees of Reservations
The Trustees work to conserve the special places throughout Massachusetts, including gardens, cultural landscapes, and historic homes. They aim to foster communities, encourage discovery, and support sustainability through the shared experience of these beautiful locations.
Zilkha Center for Environmental Initiatives at Williams College
Established in 2007, the Zilkha Center pursues sustainability at Williams in collaboration with many other departments and individuals both on campus and beyond. The Center forges connections between diverse groups; designs and advocates for operational change; conducts research; and implements and shares best practices. The Center considers its work in the broader context of the world, our region, and our local communities and actively seeks out collaborations with peer institutions and partners to magnify its impact. The Williamstown Farmers Market has partnered with the Zilkha Center on several initiatives in recent years.
Show-Score helps you discover shows you'll love, from people you trust, at the right price. Before and after the shows they also organize fun theater-related events that are a great way to learn more about the theater and meet fellow fans. Show-Score is free to join and offers a series of deals and discounts to its members.
An oasis for sparking collaboration and innovation founded in 2014, Greylock WORKS is reviving a cotton-spinning mill in the Berkshires. The stunning campus includes plans for artisanal food production, a boutique hotel, plus conferences, celebrations and cultural gatherings in gWorks' extraordinary event space.
The Williams Inn
Nestled amid the northern Berkshire mountains, the Williams Inn is surrounded by art museums, theater and music festivals, and renowned historic sites. The Inn offers comfortable rooms, great amenities, and classic New England cuisine.
Berkshire Direct
Berkshire Direct is a web/creative/digital marketing agency that focuses on the design and development of WordPress websites. They offer accessible, professional, affordable services, which also include consulting, print and production, email and social media marketing, and more.
Brod and Taylor
Michael Taylor, a Williamstown resident, invented the company's state-of-the-art Folding Proofer. Brod and Taylor's focus is on tools that simplify making fresh food from scratch and last year added Professional Knife Sharpeners to the product line. Michael is the Managing Director of Berkshire Innovations, LLC – a privately held company in Massachusetts and the parent company of Brød & Taylor. Based in Williamstown, Berkshire Innovations develops thoughtfully-engineered products for specialized markets, operating with a strategic blend of in-house expertise and targeted outsourcing, from concept to prototype to volume manufacturing.
Deborah Gallagher Catering
With over 15 years of experience, Deborah Gallagher Catering provides full-service custom catering for a wide variety of corporate, individual and college-related events within the Berkshire County and Southern Vermont area. Dedicated to excellence in food quality, preparation, and presentation, Deborah Gallagher Catering accommodates parties of all sizes and offers the finest in food and service tailored to your individual needs.
MASS MoCA
MASS MoCA is one of the world's liveliest (and largest) centers for making and enjoying today's most important art, music, dance, theater, film, and video. Hundreds of works of visual and performing art have been created on its 19th-century factory campus during fabrication and rehearsal residencies, making MASS MoCA among the most productive sites in the country for the creation and presentation of new art. More platform than box, MASS MoCA strives to bring to its audiences art experiences that are fresh, engaging, and transformative.
Sweet Brook Farm
One of our market vendors, Sweet Brook Farm offers maple syrup and other maple treats, plus local beef products from Sweet Brook Beef's herd on the farm.
Sherwood Guernsey
Sherwood Guernsey has provided legal services in the Berkshire for more than 30 years. He is committed to assisting individuals and businesses, and combines personal attention with attention to detail in protecting clients' interests.

Mark A. Pullano, D.M.D.
Mark A. Pullano serves Williamstown, North Adams, and Berkshire County in their dental needs. His practice includes general dentistry as well as cosmetic for children and adults, offers emergency care, and takes new patients.
PETERMAN'S BOARDS & BOWLS A long-time market vendor, Spencer Peterman has been turning bowls for over 15 years in nearby Gill, MA. See OUR VENDORS page for details about these finely crafted products. Find Peterman's products at Calvin Klein, Dean & Deluca, Loaves and Fishes, and the Boston Public Market.
East Mountain Farm
Raising livestock since 1984, Kim Wells has built a comfortable farm for his animals. The cows, chickens, and pigs at Kim's farm are pastured among the tall trees and grasses of Kim's expansive property. The farm offers a wide selection of meat products, including steaks and chops, smoked meats, whole chickens, ground beef and pork, etc.
Our sincere thanks to St. John's Parish of Williamstown for generously supporting our Market Match program for several years, doubling the face value of Massachusetts Farmers Market Nutrition Program coupons redeemed at the market by members of our community. In 2021, St. John's expanded its support of Williamstown Farmers Market by underwriting our purchase of Covid-related supplies and our implementation of the Community Essentials Initiative started in 2020 bringing farm produce to local food pantries (see Community Essentials page for details).
We also thank The Fund for Williamstown for underwriting the cost of our picnic tables and umbrellas and providing funds to double the face value of Massachusetts Farmers Market Nutrition Program coupons redeemed at the market in 2015 and 2016.
Many individuals stepped up to support the market during our 2015 membership drive. We cannot overestimate the importance of their support. We greatly appreciate your generosity!
Pam Burger
Kathleen and John Case
Marjorie Chamberlain
Larry Cherkis
Susan Stetson Clarke
Joseph and Francoise Connors
Liz Costley
Hugh and Marisa Daley
Mary Lou DeWitt
Carl and Marilyn Faulkner
Tracey and Joe Finnegan
Juliet Flynt
Robert and Beverly Hertzig
Sarah Housman
Joan and Jim Hunter
Kevin and Moira Jones
Karen Kelly and Bill Levy
Philip and Kathy McKnight
Barbara and Don McLucas
Peter Mehlin
David and Sue Metzner
Audrey Thier and Peter Murphy
Nancy Nylen and David Dethier
Douglas O'Neill
Doug and Jane Pickard
Judy Reichert
Martha and John Storey
Jane and Erwin Stuebner, Jr.
Carolyn Umlauf
Pam Weatherbee
Suki and Wayne Wilkins
Barbara Winslow
Charlene and Alfred Wise
*If we have missed anyone or listed your name incorrectly, please let us know!